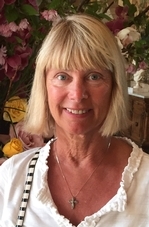 508-888-6545
508-833-1545 fax
508-364-9089 cell phone

ctrifone@comcast.net
356 Route 6A
East Sandwich MA, 02537
Receive Email Alerts from Me
Carol Trifone has joined Decoy Realty, Ltd., Sandwich as a licensed real estate broker.
Carol has owned and remodeled homes in Sandwich, Barnstable, and Chatham since 1986. A thirty-year veteran of marketing, Carol was Director of Marketing Communications for Ocean Spray Cranberries as well as advertising agencies in Boston and New York. Carol is a real estate agent with a proven track record of buying, renovating, and selling Cape Cod real estate for her own investment business.
Carol has transitioned into the real estate business due to her keen eye for the hidden jewel areas of Cape cod where she has lived full-time for the past twelve years. She brings her clients a hands-on understanding of the importance of a homeowner's investment as well as her passion for living on the Cape. Carol is ready to offer clients her marketing and real estate investment strategies which have out-performed overall Cape Cod real estate market. Carol thoroughly understands the current volatile Cape Cod real estate market and her proven strategies will provide clients with a unique piece of paradise that is a sound investment.
A licensed real estate broker, Carol currently resides in Sandwich and is renovating a pristine waterview property in East Sandwich, which will become a piece of paradise for herself, her husband, Richard and their dog, Keepa. She enjoys all the wonders Cape Cod has to offer especially boating, swimming, fishing, and gardening.